WILLIAMSPORT, Pa. – The James V. Brown Library, 19 E. Fourth St., recently celebrated August as National Breastfeeding Awareness Month during a recent monthly Baby Café program.
Members from the Lycoming Clinton Breastfeeding Coalition and UPMC Williamsport provided information about creating a breastfeeding-friendly community and Library Executive Director Amy C. Resh signed a "Breastfeeding Welcome Here" pledge during the celebration. Signs will be displayed at all entrances of the Library highlighting "Breastfeeding Welcome Here."
Families who attended the program enjoyed creating footprint art with their babies and tasty treats donated by Tria Prima Tea Company.
Williamsport is one of two cities in Pennsylvania designated as a Breastfeeding Family Friendly Community and by signing the pledge, the library becomes a supporting partner to provide a welcoming environment where breastfeeding/chest-feeding families may nurse their infants and young children.
"The Library's mission is to be the place to go to learn, connect and grow and this partnership fits in perfectly with that goal," said Resh. "Through programs such as Baby Café, the Library can provide a welcoming environment for families and opportunities for education, access to books, and socialization for both the babies and caregivers."
The James V. Brown Library, along with libraries everywhere, continues to adapt and expand services to meet the evolving community needs. To sign up for a library card or to learn more about the library's resources and programs, please visit jvbrown.edu.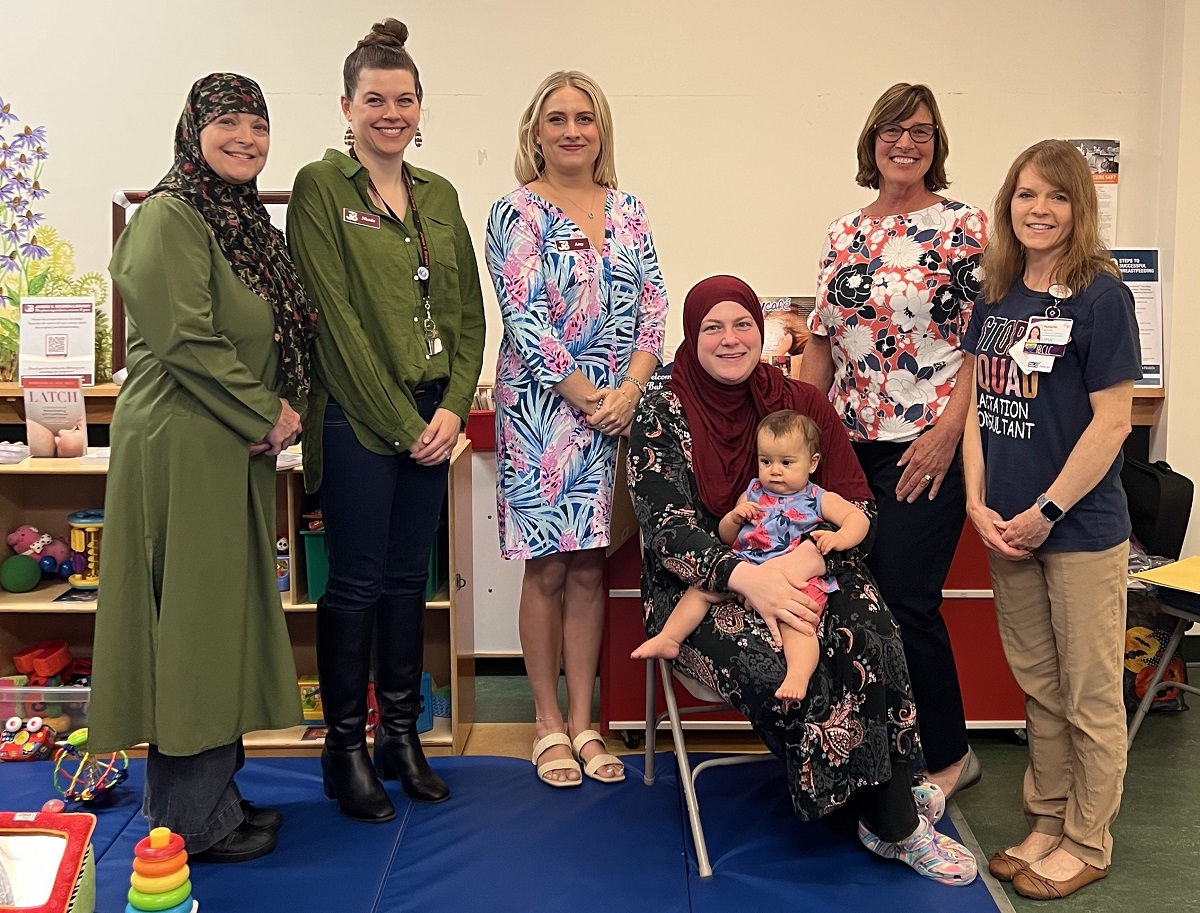 The James V. Brown Library is open from 10 a.m. to 6 p.m. Monday through Friday; and 8 a.m. to 3 p.m. Saturday. To place a hold, visit www.jvbrown.edu or call 570-326-0536 during the library's operating hours. Walk-in passport services are available from 10 a.m. to 4 p.m. Monday through Friday and from 9:30 a.m. to 1 p.m. on Saturdays.
The James V. Brown Library, 19 E. Fourth St., Williamsport, Pa., is the place to go to learn, connect and grow. Founded in June 1907, the library champions the love of reading, opens new doors to lifelong learning, provides a haven to those who seek and ensures the preservation of public library services for future generations. The library has more than 225,000 visitors in a year and circulates a half-million items annually. A member of the Lycoming County Library System, the James V. Brown Library participates in PA Forward, a statewide initiative to promote literacies in our communities to power a better future for everyone.