Members of the 1907 Society have made a commitment that will benefit the Library in years to come. They have included the James V. Brown Library in their wills, ensuring a Legacy for our community.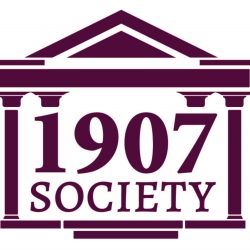 1907 Society members include:
Patricia Almwood
Victoria G. Anderton
Saundra J. Blackburn
Carolyn W. Bullock
John M. Confer
Don M Cunningham Jr.
Jim Cunningham
Alannah Gabriel
Martha M. Gandy
Robin F. Glossner
Nicholas T. Goff
Harold D. Hershberger Jr.
Melissa E. Kearney
Christy G. Lassiter
Barbara S. McGary
Kathryn A. Penfield
Ruth A. Person
Gayle Peters-Coates
Robin A. Read
James W Redka
Margaret "Peg"Redka
Ruth U. Rees
Linda Schramm
Margie Shaw
Marilu Slattery-Way
To learn more about joining this exclusive giving society, contact the Library's Development Director at 570-327-2957 or visit our other ways to give page.
If you're interested in adding the Library to your Legacy giving plans, here is some sample language you can use with your tax professional:
I (we) hereby give, devise and bequeath the sum of $_____ (or ___% of /or residual of my estate) to the James V. Brown Library, 19 E. Fourth St., Williamsport, PA 17701, tax ID 24-0799180, or its successor organization, for its general purposes.
New in 2023: The Carile Brown Legacy Society! To learn more, call 570-327-2957.