WILLIAMSPORT, Pa. – The James V. Brown Library, 19 E. Fourth St., recently purchased and installed a new ScanPro 2500 microfilm scanner machine in the adult computer area.
This microfilm scanner will make it easier for historians and researchers to view 35mm microfilm reels and edit the images from those reels, according to Robbin Degeratu, Public Service, Local History, and Reference Director at the Brown Library.
The ScanPro 2500 provides superior image quality, a powerful 5x–32x optical zoom magnification, exclusive single-click image adjust and live image editing tools, and easy single-click scan, print and save buttons.
"The ScanPro will provide access to local history in a whole new way," Degeratu said. "The scanner allows users to lighten or darken poor images and correct tilted images. It is very easy to use."
Providing access to new technology is just one way in which the Brown Library supports the PA Forward initiative of Information Literacy, which includes having the ability to express, connect with and understand knowledge and communication through comprehensive and innovative formats, and recognizing when information is needed to further oneself, an objective or a project.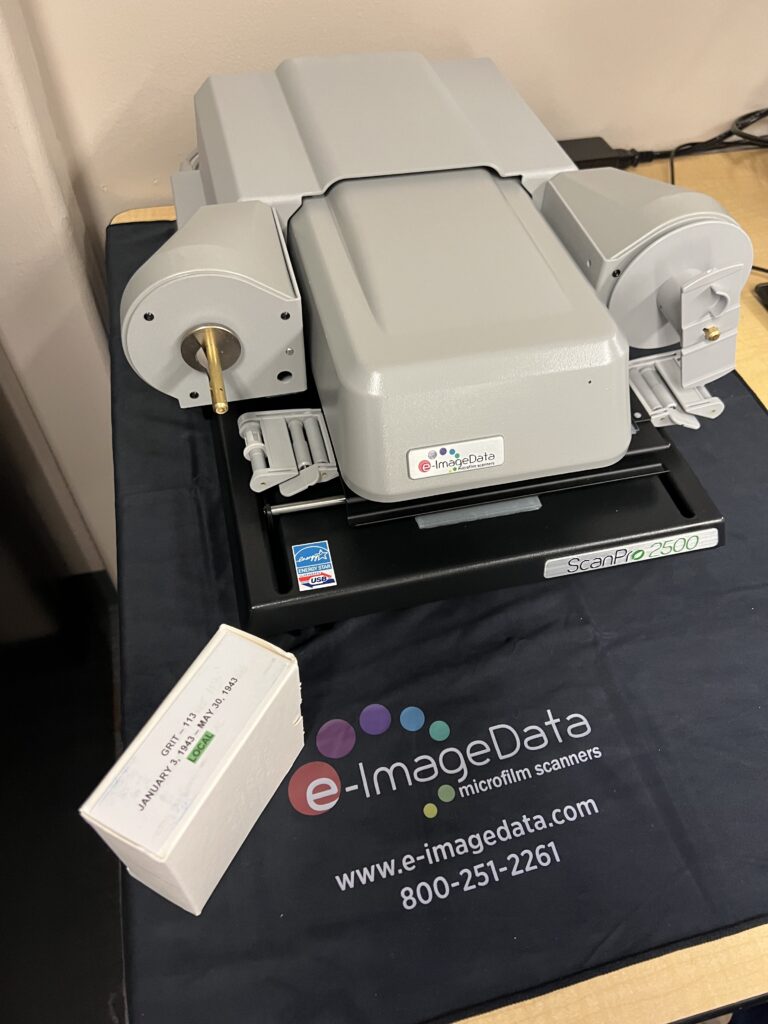 The James V. Brown Library is open for browsing and holds pick up from 10 a.m. to 6 p.m. Monday through Friday; and 9 a.m. to 2 p.m. Saturday. To place a hold, visit www.jvbrown.edu or call 570-326-0536 during the library's operating hours. The library also is open for public computer usage and for services such as printing, faxing, copying and scanning. Walk-in passport services are available from 10 a.m. to 4 p.m. Monday through Friday and from 9:30 a.m. to 1 p.m. on Saturdays.
The James V. Brown Library, 19 E. Fourth St., Williamsport, Pa., is the place to go to learn, connect and grow. Founded in June 1907, the library champions the love of reading, opens new doors to lifelong learning, provides a haven to those who seek and ensures the preservation of public library services for future generations. The library has more than 225,000 visitors in a year and circulates a half-million items annually. A member of the Lycoming County Library System, the James V. Brown Library participates in PA Forward, a statewide initiative to promote literacies in our communities to power a better future for everyone.