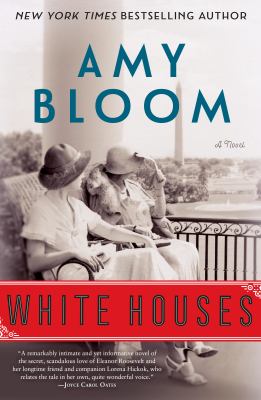 The unlikely love story of Eleanor Roosevelt and journalist Lorena Hickok, told from the perspective of Hick, as she is known. They meet while Franklin is governor of New York, and fall for each other.
Ultimately, Hick, who is a respected AP journalist, gives up her career and moves into the White House to be close to Eleanor. She has a job in the New Deal, and a bedroom adjoining the First Lady. The framework of the novel is set in the weeks following the death of FDR, as Hick and Eleanor come to terms with their future, and reflect on their very different upbringings. How did they get away with it?
While FDR's infidelities were well known and ignored by the press, Hick notes, "We kept ourselves to ourselves, and mostly people thought of us whatever people think of middle-aged ladies and that's all."
Set against the backdrop of the Depression and the Second World War, the novel explores how love changes over time, and how all fires go out. Deeply moving, sometimes funny, always interesting, full of insights about the role of women in that particular time and place.