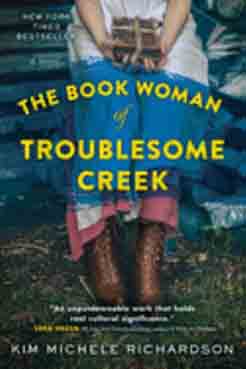 Set in the 1930's in the Appalachian hills of Kentucky, 19 year old Bluet (her skin is tinged blue) has used up her last chance for respectability through marriage.
Her passion is riding horseback as part of the Pack Horse Library Project, over dangerous Appalachian mountain trails and hollows, delivering books to the backwoods folk. She is fiercely determined to bring comfort and joy, instill literacy and give to these impoverished folks who have very little.
I loved the characters in this intriguing story and the powerful belief that books can carry us anywhere.