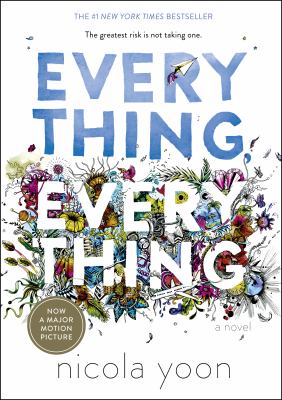 I devoured Yoon's second book, The Sun is Also a Star, so I was excited to find her first book at the library.
This book focuses on Madeline Whittier, an 18-year-old girl with an extremely rare condition that makes her allergic to most everything – think "Bubble Boy." Her mother is a physician and has painstakingly created a home where Madeline can feel safe and comfortable. That is, until a cute boy named Olly and his family move in next door. Olly and Maddy communicate via email and chat, and the book is illustrated with diagrams and cartoons that show her sense of humor.
The book picks up pace as Madeline convinces her nurse to let Olly come over for a brief, supervised visit, and Madeline's desire to see the outside world and learn more gives her a longing she acts upon once she turns 18 and gets her first credit card.
There's a predicable twist that is sad and sweet and I can't wait to see the 2017 movie version of this book.