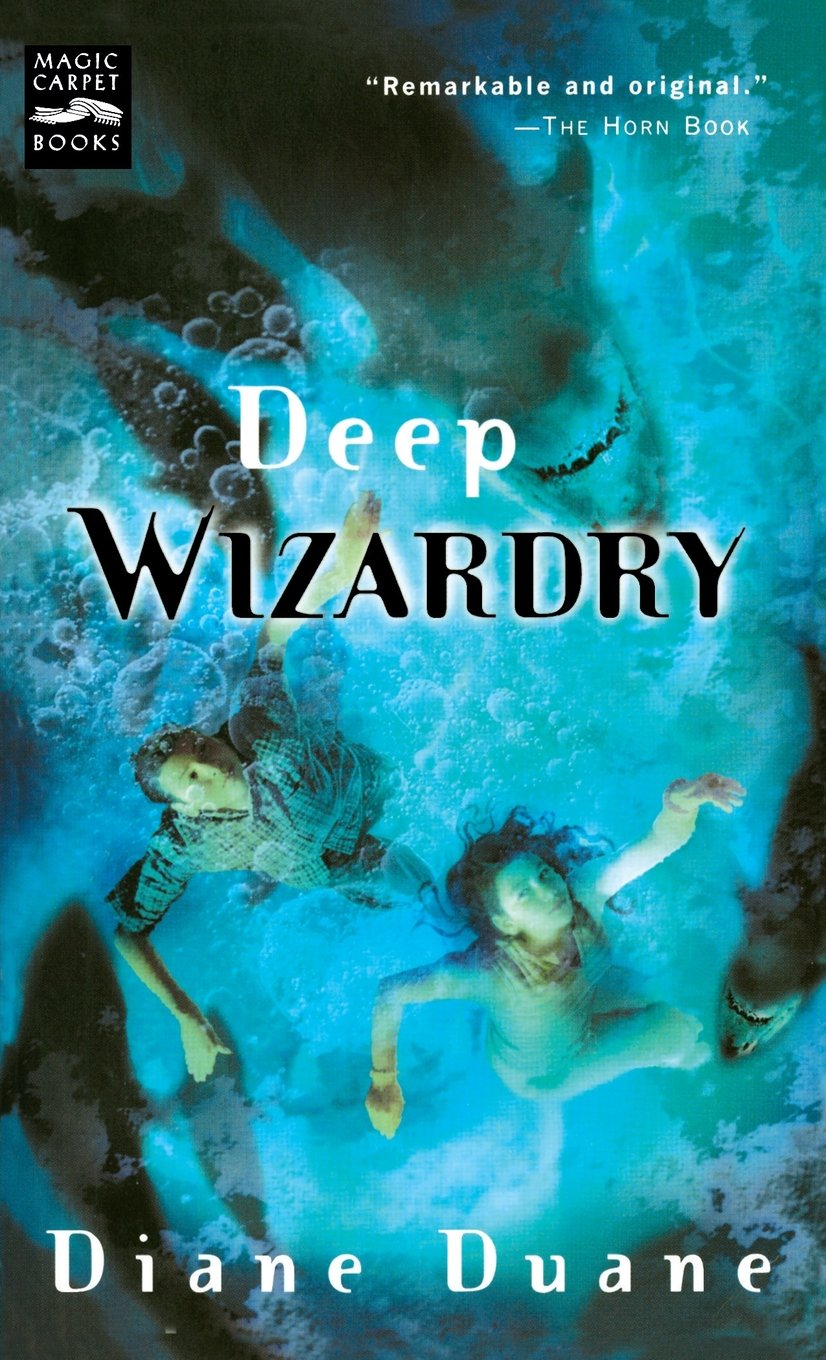 Stepping out from the first book, Deep Wizardry is a fantastic continuing point of the Young Wizard's series. While the first  book felt like a story of 'coming of age', in that the main characters made new friends, lost friends, and learned that the world was bigger than their own 'at home' problems, this book steps out into a few more concepts that young teenagers, or anyone really, can understand.
In Deep Wizardry, Nita and Kit are on vacation with Nita's parents. They go to the beach, expect a peaceful time, and are set to just enjoy themselves. That is until the dolphins start trying to get their attention. Something deep below is going wrong, and they are needed to help rectify it. The story that follows is a story of understanding that while your parents may have your well being in mind, they are not perfect. It is also covers themes of self sacrifice, and in the case of one event, it can be seen as an allegory for LGBT youth finding themselves stuck in a situation where they are forced to come out to their family, while dealing with the fear of acceptance or rejection. So I found it to be a good read for Pride Month.
Ultimately, this series holds up every time I reread it. And as I continue to do so, I would suggest that anyone that's a fan of Urban Fantasy does so as well.