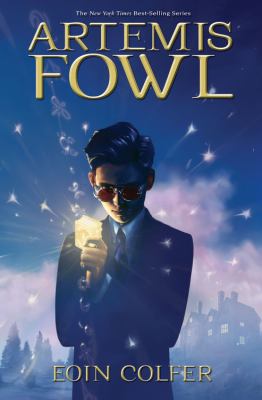 I grew up with the series and absolutely adored it. I wrote to the author when I was in middle school and he wrote back to me! I preferred these stories to Harry Potter (cue hisses and boos from the audience), which only makes sense because I have always been more interested in villains and anti-heroes than the good guys.
Artemis is a wickedly intelligent young man who does bad things for good reasons. His nemesis, Holly Short, an elf whom he kidnaps in book one, is a fae cop who loves her job and believes in justice. Both are fully realized and interesting characters that grow in interesting ways as the series progresses. Frankly, I recommend this series to adults as well as young readers. The plots are complex and imaginative and the full cast is colorful and engaging. Oh, and funny, there is a lot of dry humor here. 
I am waiting somewhat patiently for the movie version of this story that is coming out this summer. The book is always better, right? But I will have to go and see it regardless. Oh, and Eoin Colfer has stand-alone books that I heartily recommend if you don't want to commit to a whole series: Airman is my favorite.