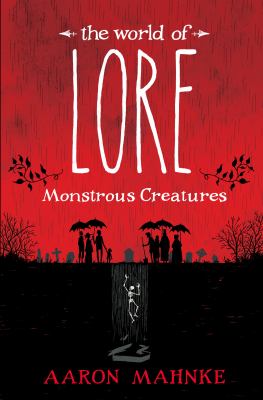 Aaron Mahnke is the creator of a few of my favorite podcasts, including Lore, Aaron Mahnke's Cabinet of Curiosities, and Unobscured. In these podcasts, Aaron covers strange events, locations, creatures and more, from mythology, history, and urban legend. 
Mahnke continues his dive into the unexplained and bizarre with a trilogy of books known as The World of Lore. In Monstrous Creatures, he gathers a collection of ghost stories, strange and unknown beasts, and the folk tales that follow them. Some of them will be familiar to followers of his podcast, or even his TV series on Amazon Prime, while some are new just for the book, which makes it a fantastic collection. Including sources for all the material covered, he does a good job at giving you a comprehensive overview of the events that lead to the tales being handed down over the years.
My favorite thing is how he presents these tales: he tells you what happened, gives you historical context to the events, and then finally, lets you think about it. It really lets you sink into the tales, without telling you what to think about the situation. A must for those that are into the strange and forgotten.